Gra-nocciola (Chocolate Hazelnut Granola)
October 1st marked 7 years in San Francisco for me. Shortly after moving here to work as a pastry cook I started a blog. Before blogs were really even a thing and everyone under the sun had one. It was called Cheese for One. There was an extra level of attentiveness given to guests dining alone and when this order came in it was called down the line and the whole kitchen was made aware. The level of service (which was already beyond anything I'd ever seen and to this day is still beyond anything I've ever encountered as a diner) was upped, just a little, and special extras were often sent to the table. I liked that. Dining alone can be an intimidating thing. My entire existence at that time was essentially cheese for one. I was sharing a huge flat for $480 a month (which is insane for the city) with a roommate that I'd found on Craigslist but she was 30 some years my senior and aside from our faith we had next to nothing in common. I was working through a lot of tough stuff and it would be a couple months yet before I got connected to my church and found real community. Everything was so new and exciting that although I wasn't lonely, I was pretty much alone.
A few months after starting it, writing to no one really because blogs were weird and foreign and not only was no one reading them it for sure never crossed my mind to market it in any way. Mostly it was a way to share my new experience in the city with certain people. A few months in I was approached by a local editor about writing an anonymous behind-the-scenes piece about what it was like to work in a high-caliber kitchen. It would be a regular contribution. Like a column almost. I can't remember why I said no but I still kick myself for doing so. Maybe I was afraid I'd be found out. Or maybe I was planning on getting out. Maybe I wanted money. Maybe I was just twenty-something and dumb. I don't remember. All this to say, I've been at this online journaling thing for awhile.
Fast forward 7 years and more than one new blog start has come and gone. Today the industry has taken all the vanity out of the project that is blogging and made it all serious and business-y. Now you can not only earn a living doing it, you can build an empire. All the success and saturation is intimidating and the vanity of it all takes on a whole new meaning - what the heck do you even have to offer? What exactly are you bringing to the table here? Ship, sailed. Even if I want to take it really seriously, which I do, I don't even really know how.
This past weekend I flew across the country with my best friend to attend a one-day conference called Create & Cultivate that she aptly described as, "a gathering of female entrepreneurs in the digital tech space." Naturally when you tell people that you're conference-bound their next question is "What's it about?" Before landing on that one-liner our standard answer was, "Um. Well, we don't really know yet." What we really meant by that (or at least what I meant by it) was that I don't really know yet what I'm about. Creatively that is. But I was hoping to hear something or meet someone that would help me figure it out. In any case her description sounded good to me. It was a wide umbrella and tended to turn the tables leaving the person asking the question even more confused than they were before. Twenty four hours in, the people were extraordinarily kind and the Uber rides extraordinarily cheap. One night we wound up at dinner at an amazing restaurant with two complete strangers after chatting with them for several hours that afternoon outside a tap room. The conference kicked off with a happy hour at Neiman Marcus the night before. I spent that morning plugging away at Starbucks, trying to think through my own angle for the sake of the elevator speech I'd be giving about a million times in the next 48 hours.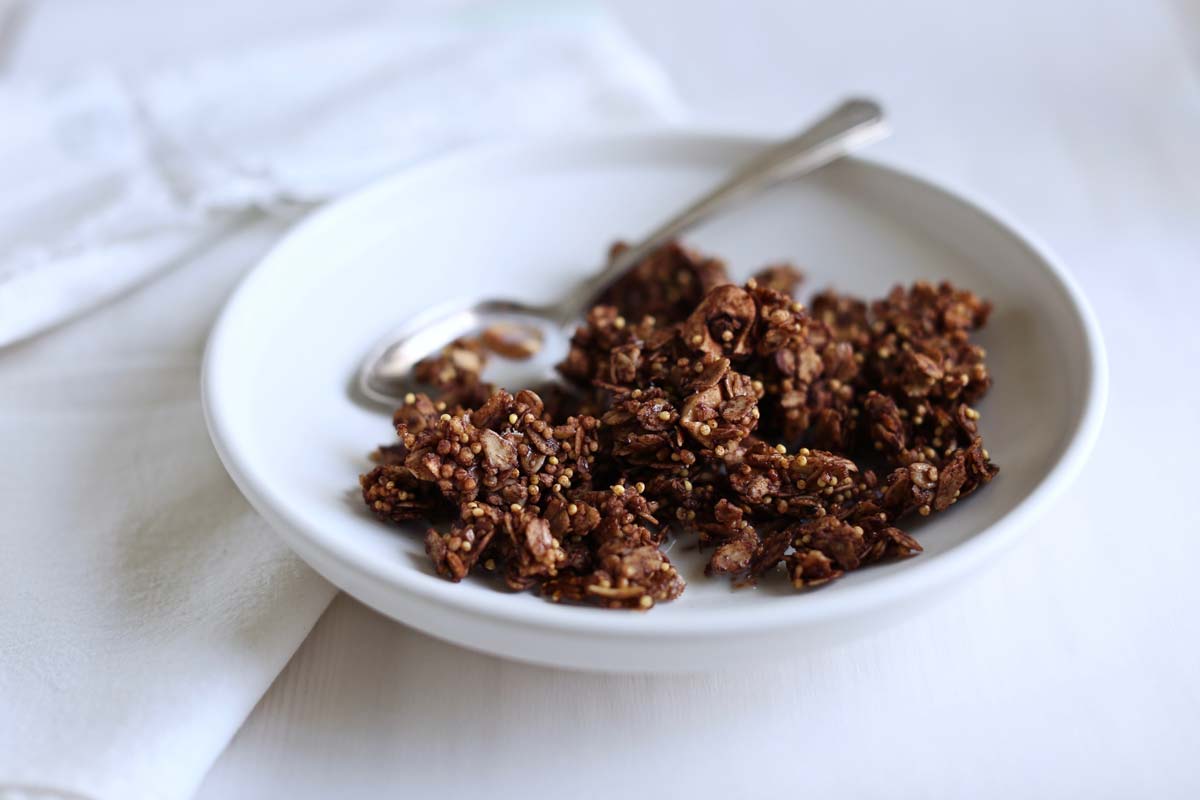 In the end it was well worth the trek, the questionable hotel, and the surprise layover in Houston on the way back. The day was full of inspiring keynote speakers, panel discussions, networking, cupcakes and Crown Royal Vanilla (one of the event's main sponsors.) Nicole Richie talked ambition versus competition. Beth Kirby about authenticity over curated perfection. Meghan Markle shared powerful words on commitment and creating for a grander purpose than your own glory. Mandy Kellogg Rye touched on fostering genuine community and what it means to really work your ass off. So many successful bloggers from every vein from food to fashion to lifestyle talked about how they got their start, their successes and challenges, and about building very personal brands and the guiding principles and best practices that keep them in line. Wise words, invaluable insight, and sweet encouragement that will take awhile to really unpack. I'll be unpacking all of that here in case you were wondering. So much verbal processing coming your way. The most reassuring thing that I took away from this weekend is that everyone is just fumbling along and figuring it out as they go. Guessing along the way. Newcomers and the long-established successful alike. It's all trial and error. And that was a relief to both my exhausted mind and pretty discouraged heart.
I originally started this post pre-conference from the Customs and Border Protection Office in Atlanta with some mild jet lag, a very strong cup of decaf coffee, and a little snack bag full of this chocolate granola. Not because I was under arrest or anything but because the next appointment that the office in SF had was lightyears away. Atlanta not so much. End goal: never again have to put my bare feet directly on the airport floor to go through security and make going through customs a breeze when I come back from Europe next month. Snacks are a travel necessity for two reasons: one, if I don't eat every couple of hours my blood sugar crashes and I get really mad, really fast. H-angry. Perhaps you can relate. And two, because I'm a picky eater. Not having something decent and healthy to eat is almost as bad as having nothing at all. So snacks. And I don't just mean a granola bar in my purse. I mean snacks on snacks like three days worth of breakfast smoothies in my checked luggage, crackers, bars, apples, dried mango, hard-boiled eggs even, and obviously, granola. Homemade granola that beats store-bought all day, every day. This one is like a grown-up cross between Cocoa Pebbles and Nutella if it came in cereal form and it's well worth the extra baggage bulk to haul it across the country. I hope you make it. I hope you like it.
Gra-nocialla
Okay. I'm sorry but isn't that clever? Nocciola is Italian for hazelnut. A Weck jar filled with this chocolatey-salty-sweet stuff is what everyone on my "list of random people to buy for" is getting for Christmas this year. It's a spin on my favorite granola recipe which you can find right here. Valrhona makes, in my opinion, the highest quality cocoa powder. Shell out extra for it if you plan to bake and give. Finally, the sea salt sprinkled at the end makes all the difference. Don't skip it.
Method
Preheat the oven to 350 degrees and arrange the racks in the top and bottom thirds of the oven. Line two sheet trays with parchment.
In a very large bowl stir together the oats, brown rice, millet, cocoa, and salt. In a small saucepan whisk the olive oil, palm sugar, and honey over medium heat until the sugar is partially dissolved. It won't melt all the way at this point.
Pour the olive oil mixture over the oats and stir to combine. Divide the mixture between the sheet trays and bake for 12 minutes. Remove from the oven, sprinkle the hazelnuts over and carefully stir to further incorporate the sugar mixture and the hazelnuts.
Return to the oven for an additional 10-15 minutes or until the top layer of oats begins to darken slightly. Remove from the oven and sprinkle with a few pinches of sea salt. Cool completely before breaking into chunks. Store in a tightly sealed container.
Ingredients
6 cups whole rolled oats
1 cup puffed brown rice
1/2 cup millet
1/2 cup unsweetened cocoa
3/4 cups olive oil
1/2 cup coconut palm sugar
1/4 cup honey
1 1/2 teaspoons kosher salt
2 cups roughly chopped hazelnuts
Maldon or sea salt